Step 1: Ensure that the signature file is on the same computer as the thunderbird application.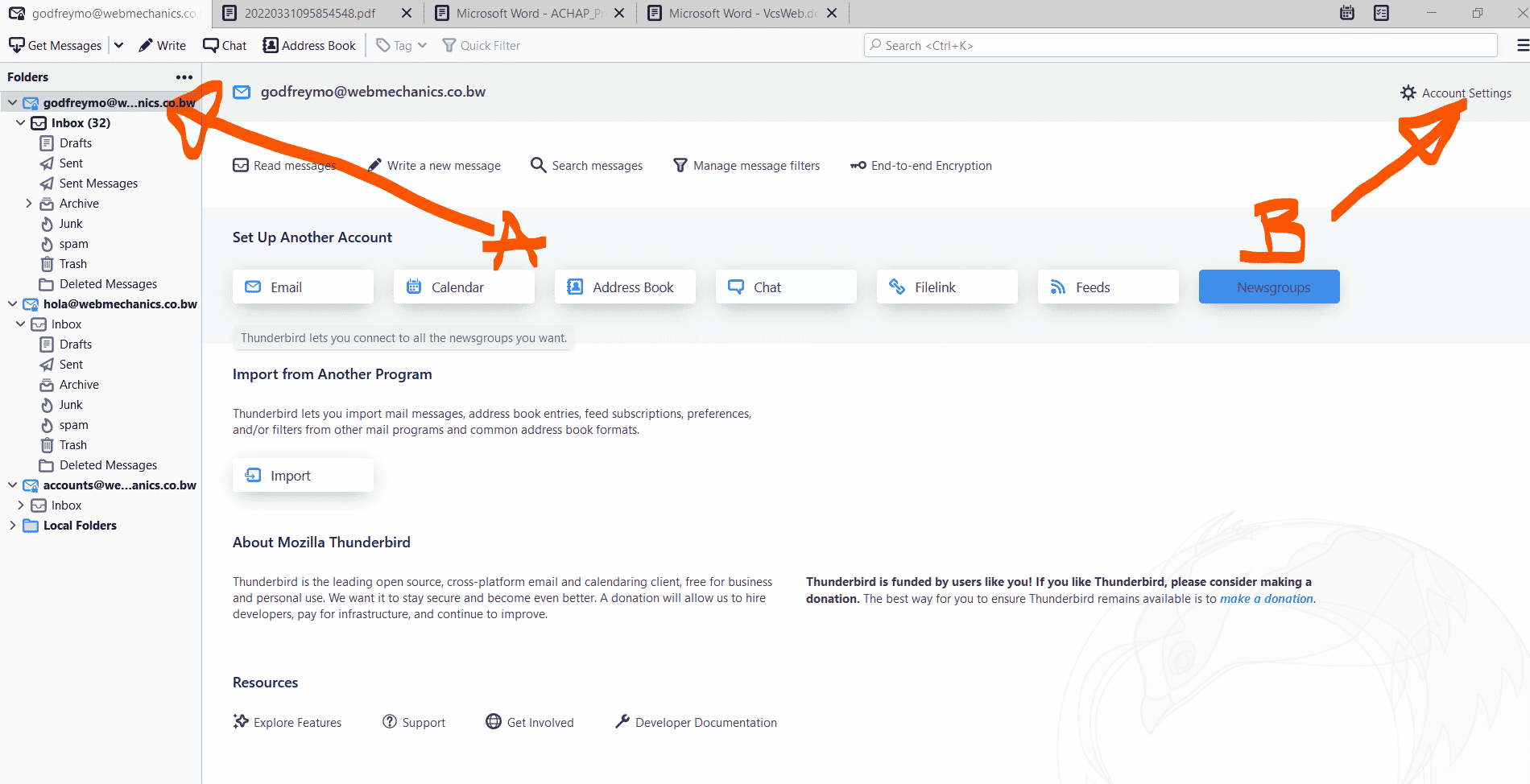 A. Click on the name of the email account you would like to add the signature to show settings menu
B. Click on Account settings, top right corner.
---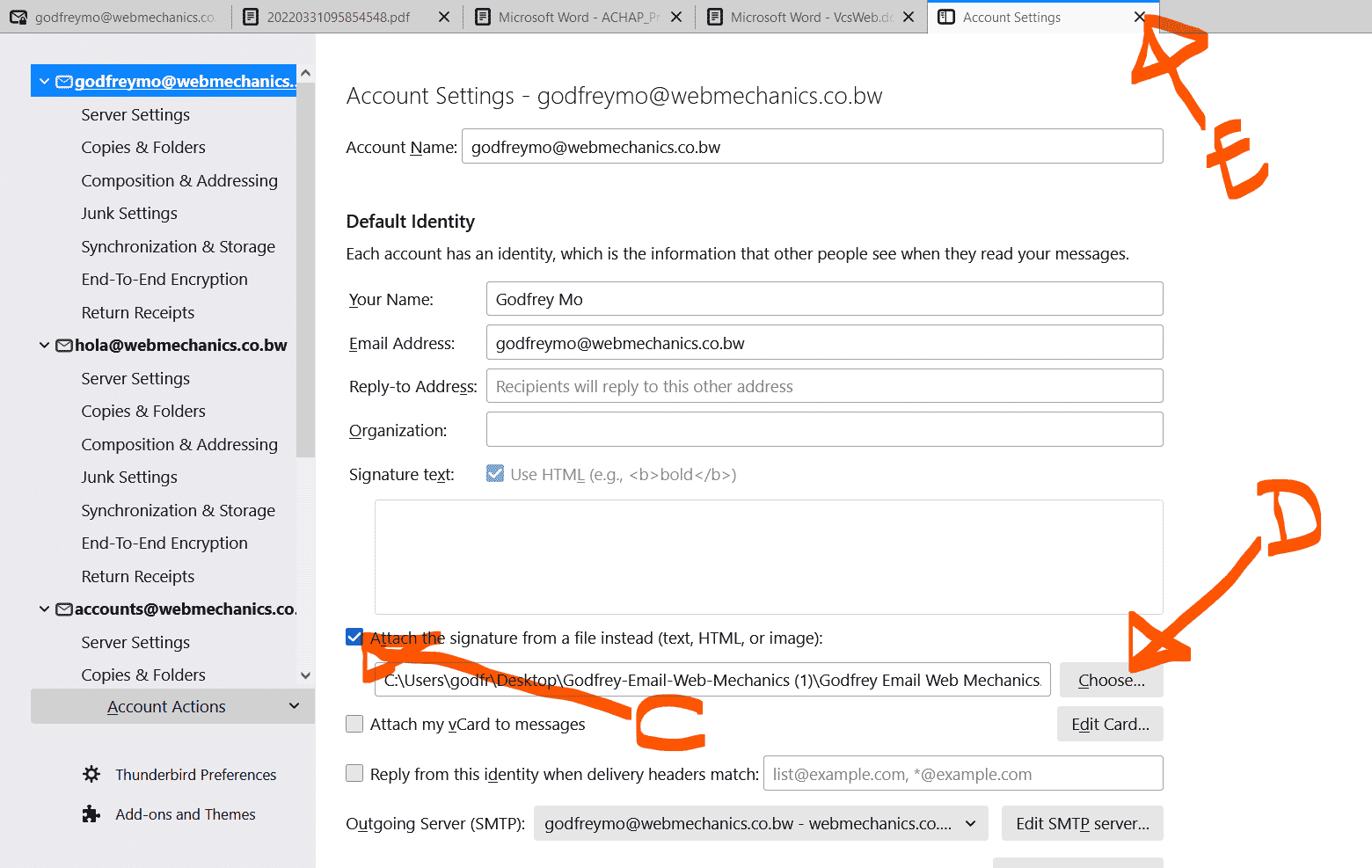 C. Make sure the *"Attach signature from file check box is ticked"*
D. Click *"Choose"* and browse to the location of the signature image on your computer and select it.
E. Afterwards close the window.
---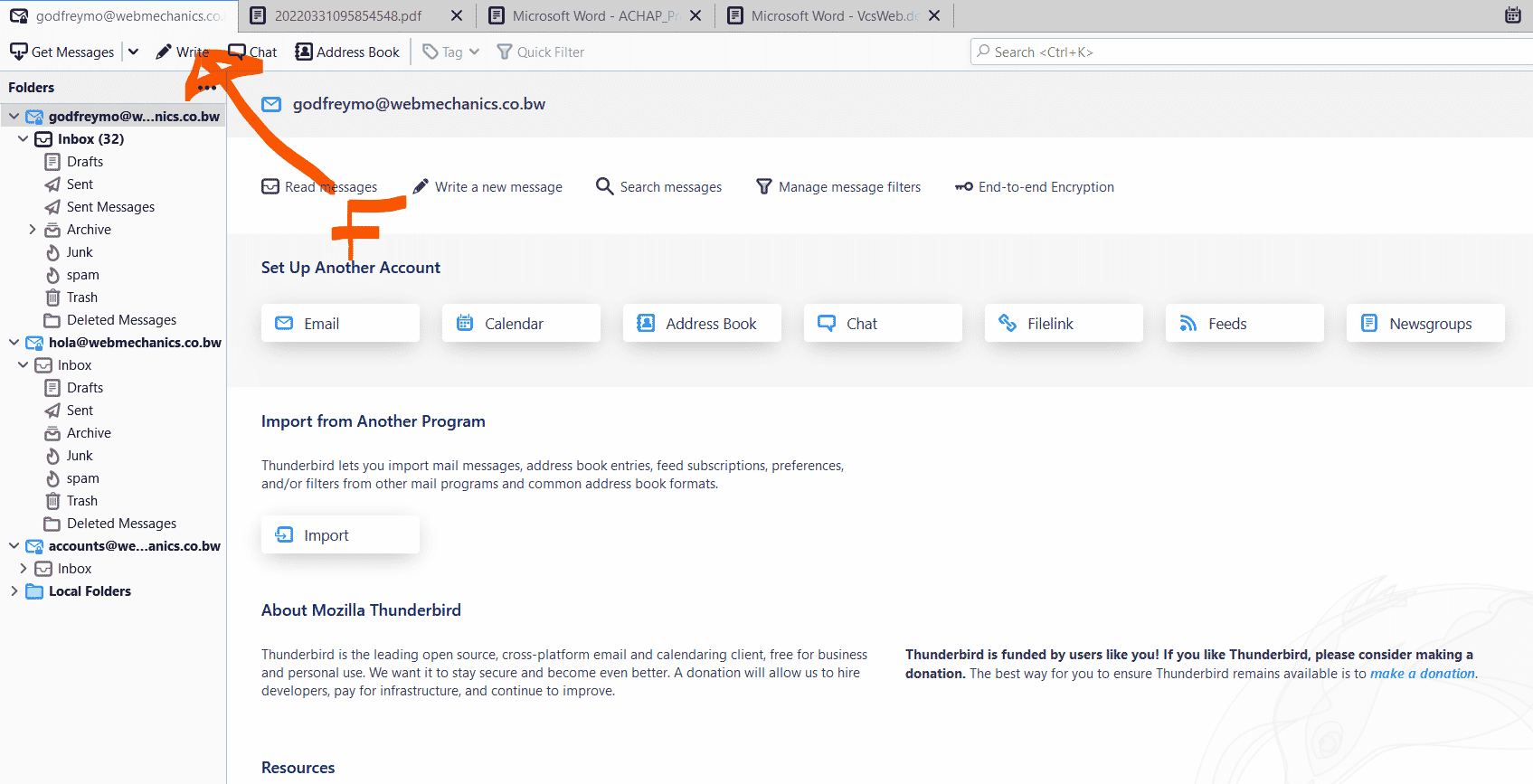 F. Click on *"Write"* to open a new compose screen and your signature will now be showing on the "compose new email screen"