Step 1: Login to cPanel.
1A. Navigate to your cPanel login page by typing your domain name and append /cpanel
E.g if your domain name is webmechanics.co.bw your cpanel login page is found at webmechanics.co.bw/cpanel


1B. Your cPanel login credentials would have been provided to you by Web Mechanics Team.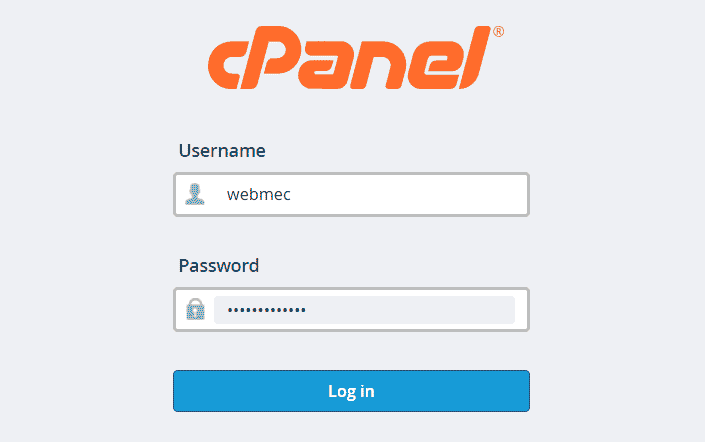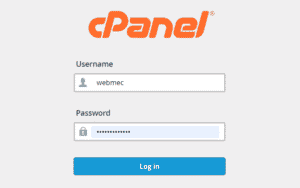 Step 2: Navigate to "Emails" Column.
2A. Click on Email Accounts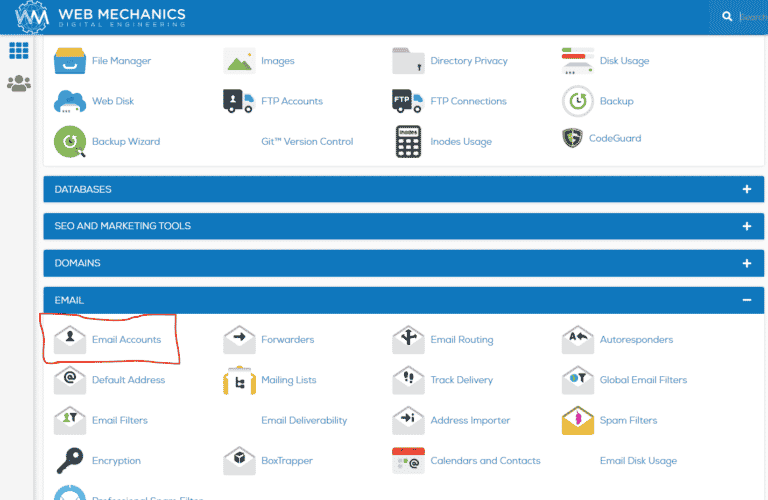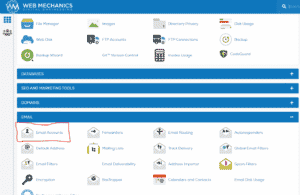 Step 3: Go to "Manage" button.
3A. After clicking on email accounts, a list of all your email accounts will be displayed. Next to the one you wish to change password for, towards the right, click on the Manage button.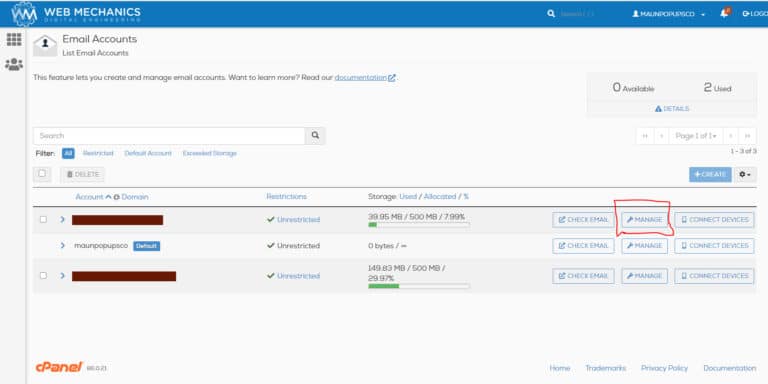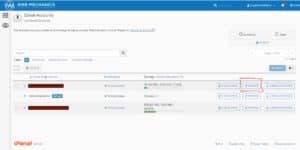 Step 4: Under "Security" Enter your new password.
4A. Under security, enter your new password. DO NOT click "GENERATE" on the right side of the field as this will "AUTO GENERATE A RANDOM PASSWORD FOR YOU"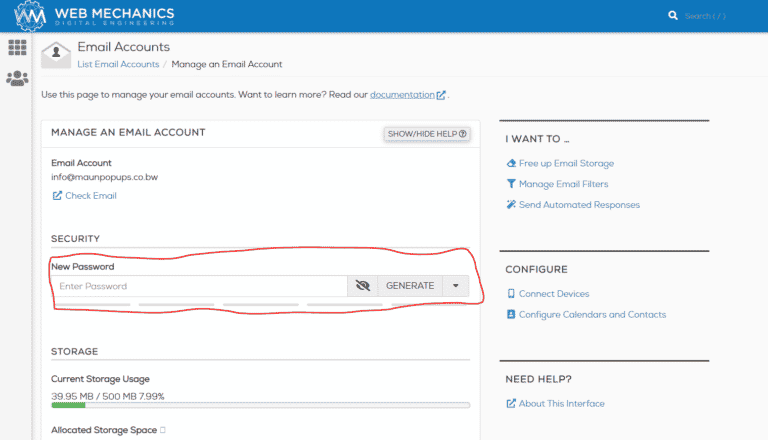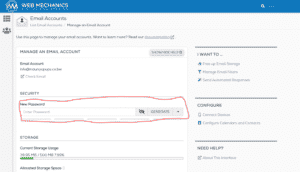 Step 5: Scroll down and click "UPDATE EMAIL SETTINGS"
5A. After typing you new password and safely storing it in your files please scroll down and click the "UPDATE EMAIL SETTINGS" button and you are done. Now you can go back to your email and try login again.